Sterify is an innovative start-up that develops Medical Devices for the treatment and prevention of bacterial infections. The excessive use of antibiotics in surgical practice has created multi-resistant bacteria that are expected to cause the death of 10 million people by 2050. Through a technological platform, which have already been deposited, Sterify intends to produce within lines of medical devices for the "use in General Surgery, Oro-Maxillofacial Surgery, Orthopedics, Neurosurgery and Aesthetic Surgery, able to eliminate bacteria and their biofilms and prevent microorganisms from creating resistance.

More than 10 years of experience in the biomedical field
Strong verticalization and specialization of the single components, but complementarity of know-how, are the characteristics of our group.
Many years of experience in the field of medical devices production and in the management of quality systems. A cohesive and goal-oriented working group.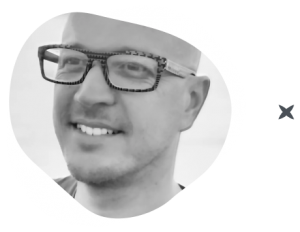 CEO and Production Manager
Paolo Fattori
Degree in Chemistry and PhD in Biochemistry.
Since 10 years committed in the development of Medical Devices, is a member of the F04 Committee of the American Society Test and Methods, which writes the international standards on Medical and Surgical Devices and is an Expert at the Research European Agency of the European Commission. CEO and Co-Founder of Tiss'You Srl. Author of numerous scientific publications in international journals and of five industrial patents.
Research and Development Director
Mauro Fiorini
Degree in Biological Sciences.
More than 16 years of experience in Tissue Engineering and Research and Development of medical devices for the regeneration of musculoskeletal tissue (cartilage, bone, tendons and ligaments). Author of six patents for industrial invention (perfusion systems, 3D biomaterials and hydrogels). He has worked for important Institutes and Companies in the biomedical field (Istituto Ortopedico Rizzoli, Fidia Advanced Biopolymers S.r.l., Finceramica S.p.A., Bioteck S.p.A.). R&D Manager of Tiss'You Srl, He is an expert in Biocompatibility studies for the certification of Medical Devices.
CFO
Corrado Bei
Degree in Economics and Quantitative Finance. Master in International Finance.
He was Quantitative analyst at Fideuram capital SGR and Quantitative and Financial Analyst and Head of the Analyst Team at Pioneer Investment AM. Since 10 years is Consultant at ABI (Italian Bank Association) in Higher education for middle and top management in Italian mid/large banks. He is Member of the Steering Committee regarding Action 10 and Action 11 at EASME – European Commission and Professor at European Economic University of Florence.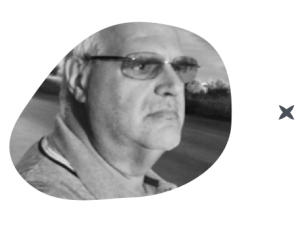 Regulatory Affairs
Gianni Garlatti
30 years of specific experience in the design, manufacture and clinical documentation of medical devices in the orthopaedic and spinal surgery sectors.
Quality Assurance
Annarita Borroni
Many years of experience in the Quality System Management of healthcare and biomedical companies.
Quality System Expert according to ISO 9001 and ISO 13485.